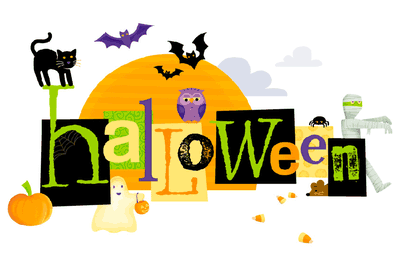 TRICK OR TREAT?
Why do we say it? And what does it mean? Modern trick or treating is a custom borrowed from
Modern trick or treating is a custom borrowed from guising, which children still do in some parts of Scotland. Guising involves dressing in costume and singing a rhyme, doing a card trick, or telling a story in exchange for a sweet. The Scottish and Irish brought the custom to America in the 19th century. (source: http://blog.dictionary.com/trick-or-treat/)
Halloween, the last day of October, has a special significance for the children. our kids enjoy this holiday and it is a great opportunity to spend some quality time with them enjoying in the arts and crafts and baking sweets especially themed for the Halloween celebration. Choose the activity that most suit your child. Whether it will be making costumes, carving the pumpkin, creating house decoration or baking and decorating sweets it is not important as long as your child has the opportunity to express its artistic skills allowing them to be creative and develop their imagination into an actual product.
Symbols of Halloween
Halloween originated as a celebration connected with evil spirits. Witches flying on broomsticks with black cats, ghosts, goblins and skeletons have all evolved as symbols of Halloween.  Black is one of the traditional Halloween colors, probably because Halloween festivals and traditions took place at night.
Pumpkins are also a symbol of Halloween. The pumpkin is an orange-colored squash, and orange has become the other traditional Halloween color. Carving pumpkins into jack-o'-lanterns is a Halloween custom also dating back to Ireland. 
For some great Halloween ideas and free printables for the holiday decor click here.
And finally here are some ideas for your Halloween treats!
For the decoration of your cookies and cakes visit our store by clicking here.